Mantak Chia
Mantak Chia ist der Begründer des Universal Healing Tao© Systems.
Groß-Meister Mantak Chia wuchs als Kind chinesischer Eltern in Thailand auf. Bereits im Kindesalter wurde er in Meditation und asiatischen Kampfkünste (TaiChi, Aikido, Boxtechniken) unterwiesen.
Mantak Chia ist ein Visionär, dessen Ziel es seit 50 Jahren ist, möglichst vielen Menschen sein spirituelles Wissen zu vermitteln. Er begründete und entwickelte kontinuierlich das Universal Healing Tao© System. Mehrere Monate im Jahr reist er dazu um die ganze Welt und unterricht sein System auf allen Kontinenten. Ein großes Anliegen von ihm ist immer neueste wissenschaftliche Ergebnisse zu finden und sie in sein Lehrmaterial zu integrieren. Über Jahre hat er so den neuesten Zweig seines Systems, die Inner Alchemy Astrology, entwickelt und über das Internet zugänglich gemacht. Er hat inzwischen über 60 Bücher, entweder alleine oder mit Co-Autoren geschrieben, die in viele Sprachen übersetzt sind. Er gibt seit 1988 in Deutschland Kurse und hat in Thailand in Chiang Mai ein großes Gesundheits- und Ausbildungs-Resort, den Taogarten.
Links zu den obigen Themen:                        
Hier noch ein Link zu einem kurzen Video (kostenlos bei vimeo):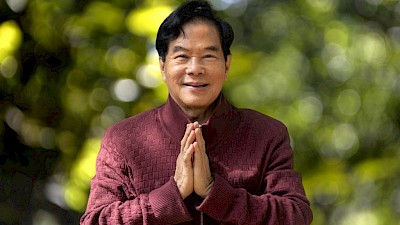 2018 Workshop-Weeks *** 13.04. – 26.04. ***
in work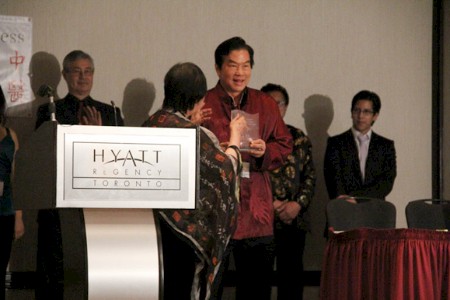 At the 14th World Congress on Qigong and TCM in May in Toronto, Canada, Mantak Chia was elected Qigong Master of the Year 2012.
Grand Master Chia was one of 21 senior grandmasters, masters and world-renowned researchers from six countries who refereed at the congress. This made the Congress in 2012 to one of the world's most important events for Qigong and Traditional Chinese Medicine this year.