Wolfgang Heuhsen
tao-berlin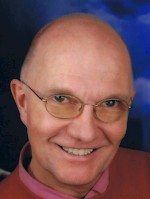 Contact
Lorenzstr. 64
12209 Berlin Lichterfelde Ost
030-772 32 00
030- 773 912 08

http://www.tao-berlin.de
tao-berlin

Certifications:
Cranial Sacral Qigong Level 1
Stem Cell Activation Qigong Level 1
Wisdom Qigong Level 1
5 Element Qigong Level 1
Tan Tien Qigong Level 2
Tao Yin Qigong Level 2
Cosmic Healing Qigong Level 2
Golden Elixier Qigong Level 2
Basic 2 - MCO, 3 Fires & Six Directions, Passing Energy
Iron Shirt I (IS1)
Iron Shirt II - Tendon Nei Kung (IS2)
Iron Shirt III - Bone Marrow Nei Kung (IS3)
Healing Love (HL)
Cosmic Vision (CV)
Primordial Alchemy Qigong (PAQ)
Tao Yin (TY)
Tan Tien Chi Kung (TT)
Tai Chi Chi Kung I - Yang Style (TC1)
Tai Chi Chi Kung II - Discharging Form (TC2)
Tai Chi Chi Kung III - Wu Style (TC3)
FUSION I (FU1)
FUSION II (FU2)
FUSION III (FU3)
Instructor Levels:
Inner Alchemy Qigong Instructor Level 1
Inner Alchemy Qigong Instructor Level 2
Certified Instructor
Senior Instructor Level 1
Senior Instructor Level 2
Cosmic Healing I Assistant Teacher
Cosmic Healing I Teacher
Cosmic Healing 1 Senior Teacher
Responsibilities:
UHT Council of 9 Board Member
UHT Global Branch Leader - Cosmic Healing
UHT Country Coordinator for Germany
Organizer of Mantak Chia Workshops
UHT Certification Administrator
1. Einsteiger-Training  18:00 - 19:30 Uhr, Offene Gruppen  jeden Donnerstag
Tai Chi 1: 13-er Yang Stil Form nach Mantak Chia, Qi Gong Übungen zur Öffnung der Gelenke und Stärkung der Sehnen, schrittweise Aufbau der Wirbelsäulenstruktur, Eisenhemd-Techniken und Tao-Basis-Übungen wie Inneres Lächeln, Sechs Heilende Laute, Kleiner Energiekreislauf, Verbinden der 6 Richtungen, Entzünden der 3 Tan Tien Feuer…
2. Fortgeschrittenen-Training  20:00 - 21:30 Uhr jeden Donnerstag:
Tai Chi 2: Entladungsform mit Fa Jing Elementen nach Mantak Chia, fortgeschrittenen Übungen der Cosmic Fusion und Cosmic Healing Qi Gong, Praxis der Buddha Hand, Stammzellen Qi Gong,
3. Fortgeschrittenen Übungsgruppe Fusion 1 - 2 - 3 und Cosmic Healing jeden 01. Montag 20 Uhr im Universal-Tao-Germany-Zentrum 
4.  Einzelunterricht   nach vorheriger Terminabsprache
TAO BERLIN  Wolfgang Heuhsen  Lorenzstr. 64  12209 Berlin-Lichterfelde Ost
ca. 3 Minuten zu Fuss vom S-Bahnhof Lichterfelde-Ost, Linie S25 und Regio, BUS M11, X11, 184, 284
Trainingsraum
Cosmic Orbit `White Cloud Temple`
Wolfgang Heuhsen ...leitet als Wirtschaftsingenieur ein Sachverständigenbüro. Neben seiner Tätigkeit in der freien Wirtschaft war für ihn in den letzten 30 Jahren immer die Auseinandersetzung mit spirituellen Praktiken von entscheidender Bedeutung. Jugendliche Begeisterung für Kampfsport, Praxis in Zen-Meditation und der Besuch verschiedener buddhistischer Schulen führten ihn zum Ablegen der Mönchsgelübde in einem Theravada Kloster. Nach seiner Rückkehr in den Westen sammelte er weitere Erfahrungen bei schamanistischen Lehrern und als Leiter von Workshops und Arbeitsgruppen. Das Studium des Tao führte ihn zu Groß-Meister Mantak Chia, in dessen Schule er 2003, nach ersten Kontakten im Jahr 1988, seine Ausbildung zum Tao Lehrer abschloß.
Seit 2004 ist ihm die ehrenvolle Aufgabe übertragen, die jährlichen Workshops von Groß-Meister Mantak Chia in Berlin zu organisieren. Ab 2010 vertritt er als "UHT Country Coordinator Germany" die Interessen der deutschen UHT Lehrer.
Mit seiner Ernennung zum Senior Instructor übernahm er 2012 als "UHT Global Branche Leader Cosmic Healing" die weltweite Verantwortung für den Ausbildungsereich Cosmic Healing.
2014 wurde er von Groß-Meister Mantak Chia in das "Concil of 9"" der Universal HEALING TAO - Foundation berufen.
Ausbildungen und Zertifizierungen zum UHT Associate Instructor und zu UHT Certified Instructor in Berlin erfolgt in Kooperation mit Senior Instructor Harald Röder (Qi Gong Tao Institut Nürnberg).
Nach 2-jähriger Vorbereitung hat die Universal-Tao-Germany-Stiftung die Neuprogrammierung der in die Jahre gekommenen, globalen Instuctor database UHT Instructor Directory gesponsort und damit möglich gemacht. Zusammen mit Senior Instructor Josefine Reimig und Senior Instructor Walter Kellenberger hat er dieses Mammutprojekt aufgesetzt. Im Team werden ide laufende Pflege und der Support gewährleistet.